Blue melody – Maritime silk road concert Macau

'Blue Melody – Maritime Silk Road Concert Macau' is led by the Silk Road Band, composed of national first-class actors and well-known artists in China, including artists from the famed Oriental Song and Dance Ensemble. The Silk Road Band is known for their consummate skills, innovative style, and eclectic instruments that span ancient and modern, Chinese and foreign. The band shows an array of folk music and a unique form integrating musical instruments, singing and dancing.

This time, the Silk Road Band is teaming up with Macao artists in various sectors of performing arts to present 'Blue Melody - Maritime Silk Road Concert Macau', a marvelous show that transcends time and space and delights audience of all ages. It recounts the stories of places along the Maritime Silk Road, with Macao as the starting point. 'Blue Melody', a popular concert brand in the Mainland, invited artists create music with distinct Macao features. Audience will be amazed by the unique East-meets-West charm of the Maritime Silk Road through music and dances!
VENUE

The Parisian Theatre
DATE & TIME

19 November 2022 (Sat), 7:30pm
CATEGORIES

Concert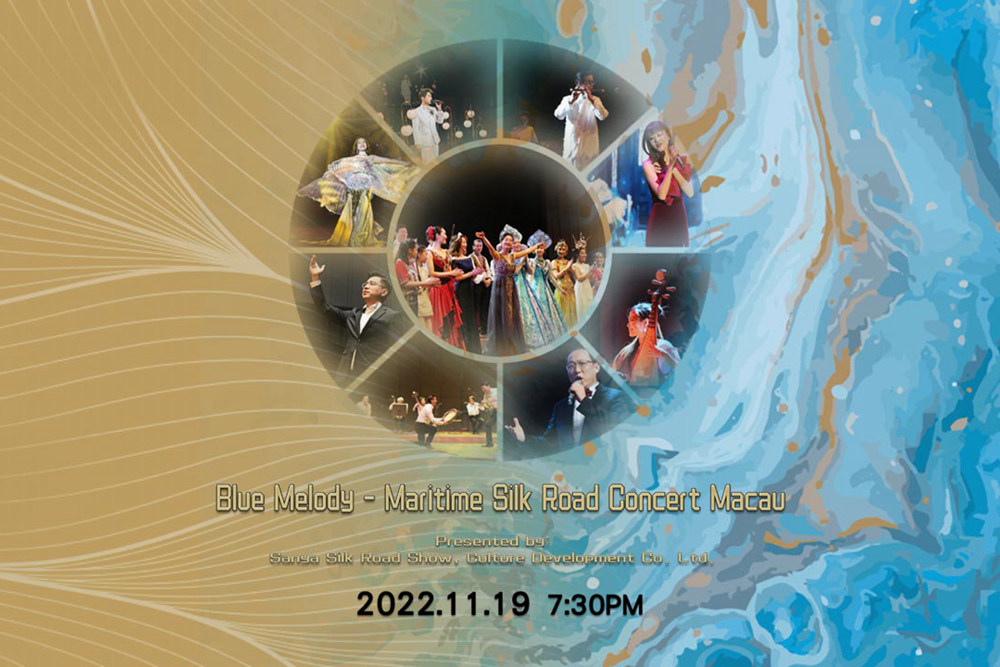 Show Ticket For One:

MOP/HKD 100

*To ensure a successful admission, please purchase the show tickets from authorized channels only. To check the validity of your ticket, click here.