Home > Entertainment >

Macao and Mainland Original Contemporary Ballet Pieces Exhibition Season—Chinese-European Style Top Pieces Collection



Chinese - European Style Ballet — China National Arts Fund「Macau Contemporary Ballet Choreography Training」 Final performance 「Four」

Under the grand blueprint of one country, two systems, the Macao S.A.R. is blooming in the world like a lotus flower in a prosperous age. From positioning and developing Macao as a World Centre of Tourism and Leisure to today's mission of "Create a cooperation base where Chinese culture is the mainstream with multiculturalism coexists", culture and art have always been a bright point that Macau presents to the world. And the brand-new plan of the Greater Bay Area will continue to write the legend of Macau.

This is the fourth final performance of the China National Arts Fund's "Macau Contemporary Ballet Choreography Training" project. The show is jointly created by outstanding dancers from the mainland China and Macau S.A.R..

"Collection of Original Contemporary Ballet Pieces" is calling dancers from different regions to perform Chinese & European Culture from different perspectives. The content of the performance contains the thoughts, understanding and feelings of the choreographers and directors on Chinese & European culture. From their respective perspectives to express the Chinese & European culture of the same city — Macao.
VENUE

The Parisian Theatre
DATE & TIME

5 March 2023 (Sun), 3:00pm
CATEGORIES

Dance show
Ticket Information*
Show Ticket For One:
MOP/HKD 250
(Admissions will only be granted to persons aged 3 and above.)
Offer

Student Card 20% OFF: Admit One. Maximum of 4 tickets can be purchased by each person.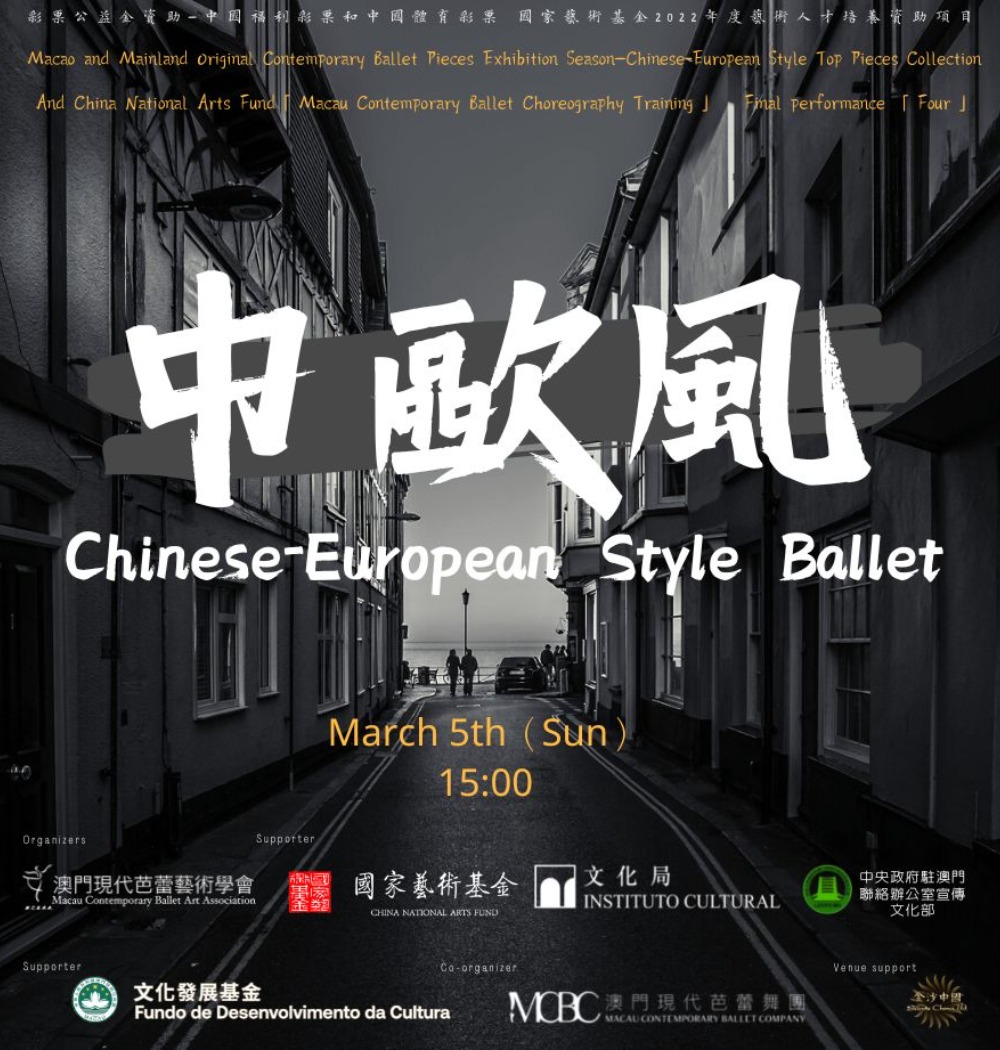 Notice

*To ensure a successful admission, please purchase the show tickets from authorized channels only. To check the validity of your ticket, click here.