2022 Kapo Showcase 《Dream Pavilion》

Founded in 2018, Kapo Dance Studio is a well-known dance studio in Macao. The Macao Professional Dance Education Centre was established in 2019, dedicated to promoting Latin Dance and Ballroom Dance, theatre creation and the presentation of various dance forms. The Education Centre provides training courses for children and teens to hone their dance skills, improve artistic their taste and boost creativity.

Every kid in 'Dream Pavilion' is creating a world of their own. On the stage, a dancer moves softly and elegantly, like a feather floating through the air, a star twinkling in the night sky. Here, everyone is a superstar, swinging a refreshing youth story on chasing dreams and showing their true colours.

Dance your way to a brilliant future, and be the brightest star on the stage!
VENUE

The Parisian Theatre
DATE & TIME

11 December 2022 (Sun), 7:00pm
CATEGORIES

Dance show
Ticket Information*
Show Ticket For One:
A Reserve: MOP/HKD 150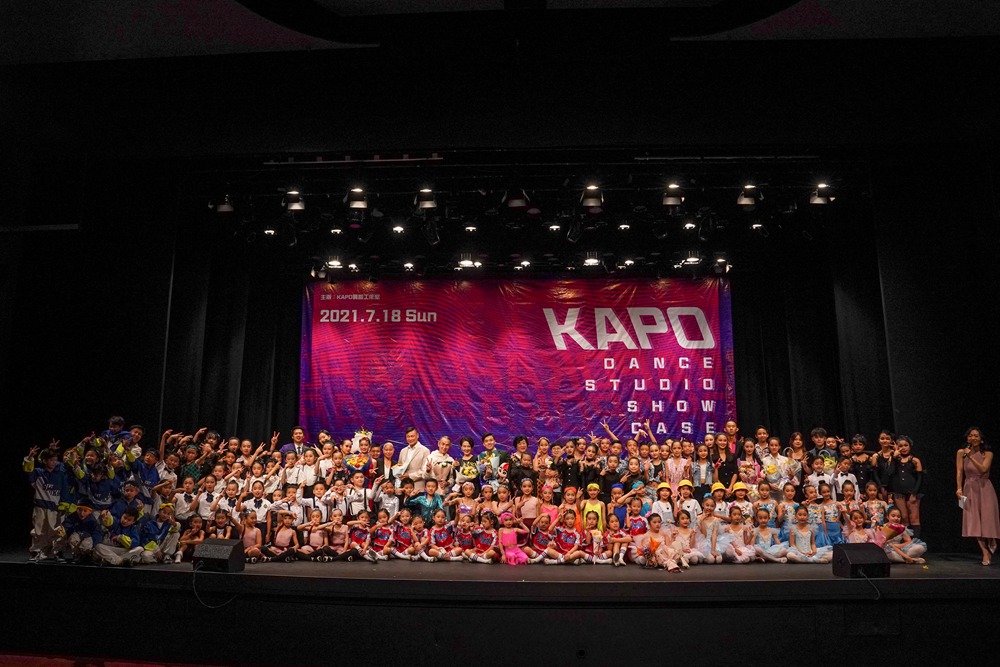 Notice

The performance will ease the maximum indoor capacity and limited at 75%; in accordance with the latest epidemic prevention guidelines of the Centre for Disease Control and Prevention, members of the public audience must present one of the following documents before entering the venue. Otherwise, admission is not allowed and tickets will not be refunded.

• Proof of completion of the whole course of the COVID-19 primary vaccination series (which includes two doses of the inactivated vaccine or the mRNA vaccine) for 14 days (as shown in the Macao Health Code with the "golden frame"),

• A negative nucleic acid test result issued within 48 hours.

All members of the public must undergo a body temperature check before entering the venue; those who have a fever or respiratory symptoms are not allowed to enter the venue.

*To ensure a successful admission, please purchase the show tickets from authorized channels only. To check the validity of your ticket, click here.