PKP x Lian Cheng Yi Jia Original Music Concert

The PKP x Lian Cheng Yi Jia Original Music Concert, created by veteran local music producer PKP, will be held at The Parisian Theatre on Jan. 21 and 22, 2022. Twenty-three outstanding local musicians will come together to present a fantastic performance that intertwines Eastern and Western musical elements.

Throughout his 10-year music career, PKP has witnessed the highs and lows of the local music scene. To commemorate the 20th anniversary of Macao's return to Chinese sovereignty in 2019, PKP, together with local musicians Ken Sou, Rico Long and Eagle Chan, launched the celebratory song 'Lian Cheng Yi Jia', demonstrating exceptional talent and creativity. The PKP x Lian Cheng Yi Jia Original Music Concert will feature 23 brilliant musicians on stage, including PKP on piano and electronic synthesiser, principal musician of the Macao Chinese Orchestra, members of the Macao Strings Association, and young pianist Steven Liu from Shanghai, making it an exciting mix of Western string, Chinese folk and rock 'n' roll music.

The programme will include 20 symphonic poems that PKP has composed over three years, those with catchy and exuberant tunes, reflects his perception of Macao and the uniqueness of the city on the world stage. This amazing concert is set to be the most anticipated event to kick off 2022 for the local original music scene. Stay tuned!
VENUE

Parisian Theatre
DATE & TIME

21 – 22 January 2022 (Fri & Sat), 8:00pm
CATEGORIES

Concert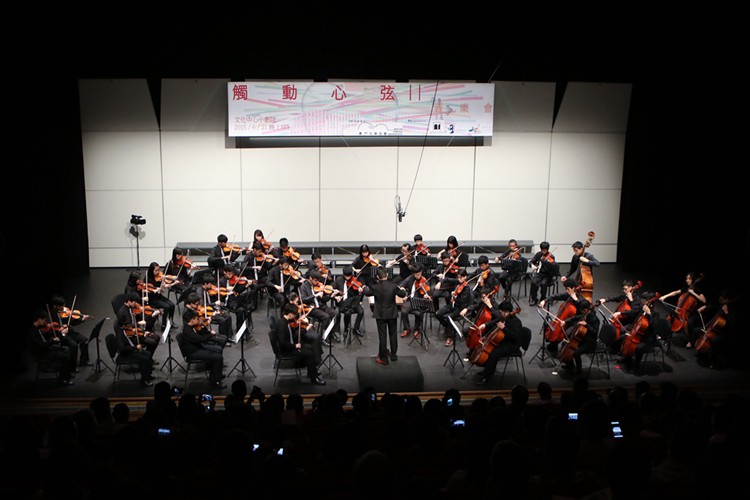 Show Ticket For One:

VIP Reserve: MOP/HKD 380
A Reserve: MOP/HKD 280

*To ensure a successful admission, please purchase the show tickets from authorized channels only. To check the validity of your ticket, click here.