The Macau Glee Club are thrilled to present to you "The Greatest Show" live at the Parisian Theatre. We will be showcasing the very best work from our Spring term classes in a show that is sure to astound, amaze and entertain you. There will be Dancing, Acting, Singing and Aerial performances in an amazing revue filled with fun, excitement and action.
We will have some very special guest performances and appearances so come and see the Greatest Show in town with the Macau Glee Club.
"We will light it up, we won't come down, and the sun can't stop us now. Oh, this is the Greatest Show!"
VENUE

Parisian Theatre
DATE & TIME

26 June 2022 (Sun), 6:00pm
CATEGORIES

Variety Performance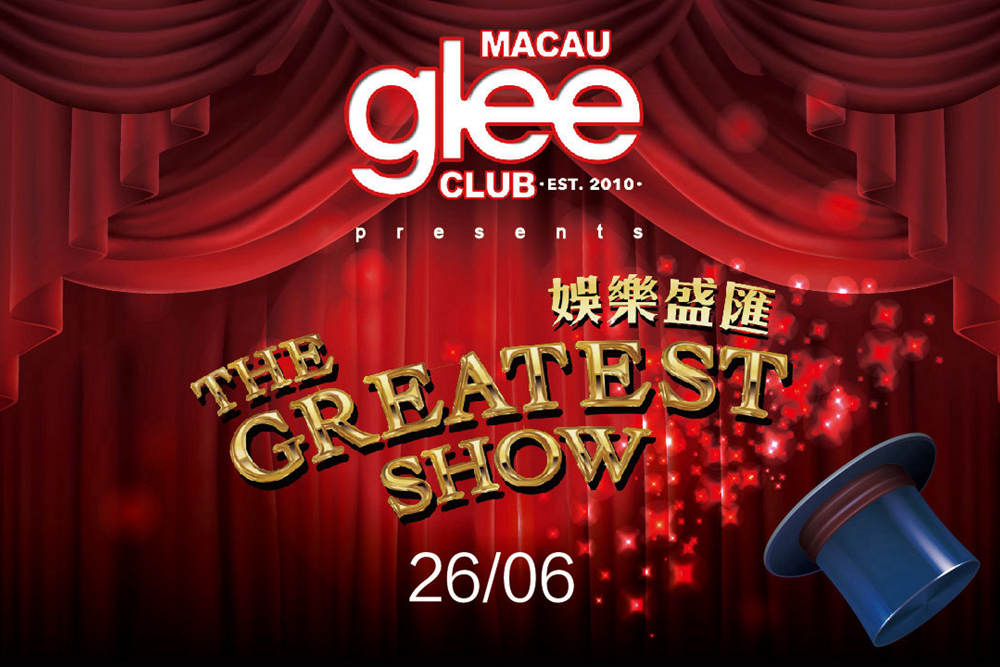 Show Ticket For One:

A Reserve: MOP/HKD 350
B Reserve: MOP/HKD 300
C Reserve: MOP/HKD 250

*To ensure a successful admission, please purchase the show tickets from authorized channels only. To check the validity of your ticket, click here.