Temptation
Begin your luxurious shopping journey with Temptation. A discovery of beauty and elegance, Temptation elaborates vogue with style and substance for everyone to enjoy exquisite fragrance, skincare and world-renowned accessories.
Sleek black glazing shop front is decorated with a classic signature 'fleur de lis' pattern, the seducing "Temptation" signage welcomes shoppers with a stylish taste. The conspicuous large video screen on glass mirror wall at Mezzanine level offers contemporary visual enjoyment. The alternate black and white marble floor design on each floor, once again, emphasizes the elegance of Temptation.
Temptation has launched the Temptation online shopping store. Customers can purchase more than 2,000 beauty products from internationally renowned brands online just by simply a click. Temptation online shopping store offers a wide range of product category and provides paid online, order collection in the third floor of Temptation Store in the Shoppes at Parisian. The online store accepts a variety of payment methods including Alipay, WeChat Pay and Credit Card.
Order your favorite products online immediately. Before you arrive at the store, your orders will be well prepared and ready for your collection, saving you precious time and allowing you to enjoy your time in Macau.
Location
Shop 307-309, Level 3, and Shop 510, Level 5, Galerie Vivienne
Phone Number
+853 2877 0511
Opening Hours
Sunday to Thursday:
10:00am - 23:00pm
Friday to Saturday:
10:00am - 24:00pm
*Individual store trading hours may vary
Dufry Temptation is one of the largest department stores in Shoppes at Parisian.
The store occupies 28,000 square feet (2,642 square meters) and gathers the world's renowned perfumes, skincare products, cosmetics, beauty care electronics and luxurious sunglasses.
Temptation presents itself with a unique architectural interior design with exquisite staircases connecting two main levels and a mezzanine floor. A large indoor LED screen located at the mezzanine floor gives a highlight in the store with in an ingenious touch of mirror verge.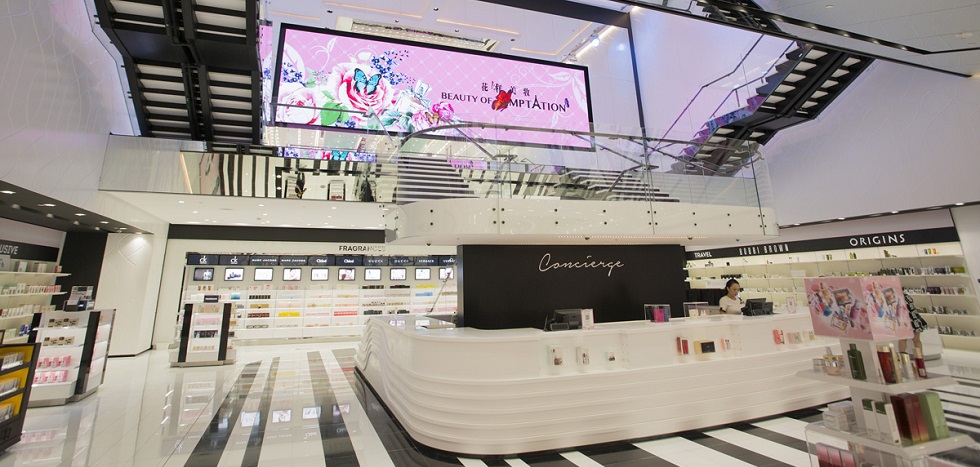 ---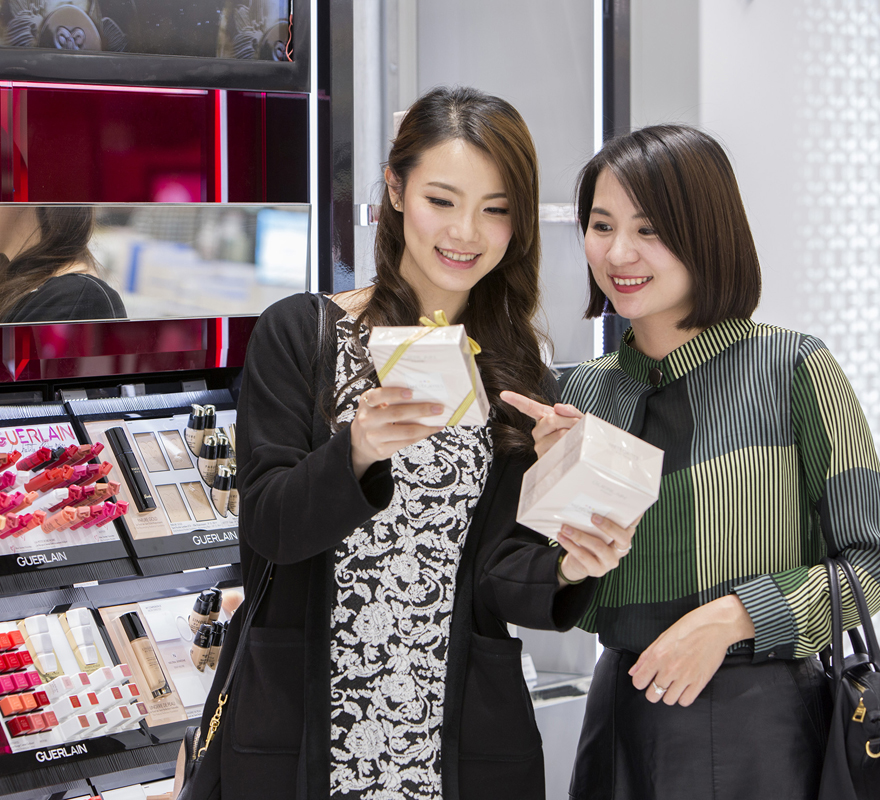 The spacious and metropolis style bring guests an unforgettable shopping experience together with a broad collection of world's renowned and prestigious beauty brands. There are numerous international cosmetic and skincare counters situated on Level 3. Customers can explore the latest offers and new arrivals of many brands at one-stop.
On Level 5, customers can indulge themselves with more cosmetic brands and fashionable sunglasses, together with the hottest beauty care electronic products in town at dedicated electronics zone.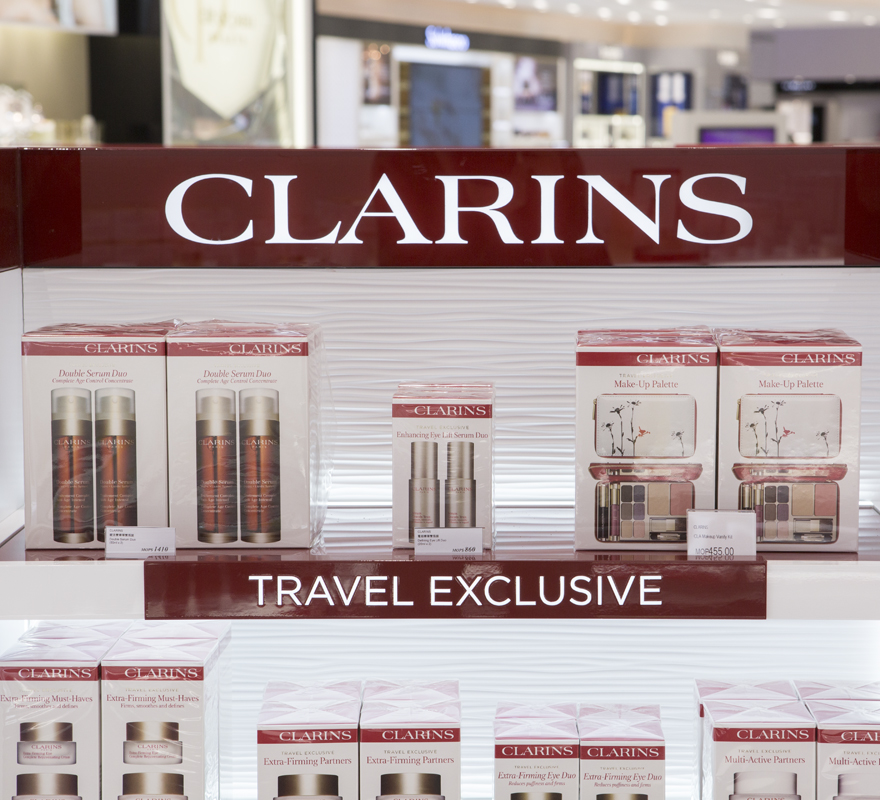 Double Serum Duo
Enhancing eye lift serum duo
Capture Totale High-Performance Serum-Lotion
Capture Totale Dreamskin – Perfect skin cushion broad Spectrum
SPF 50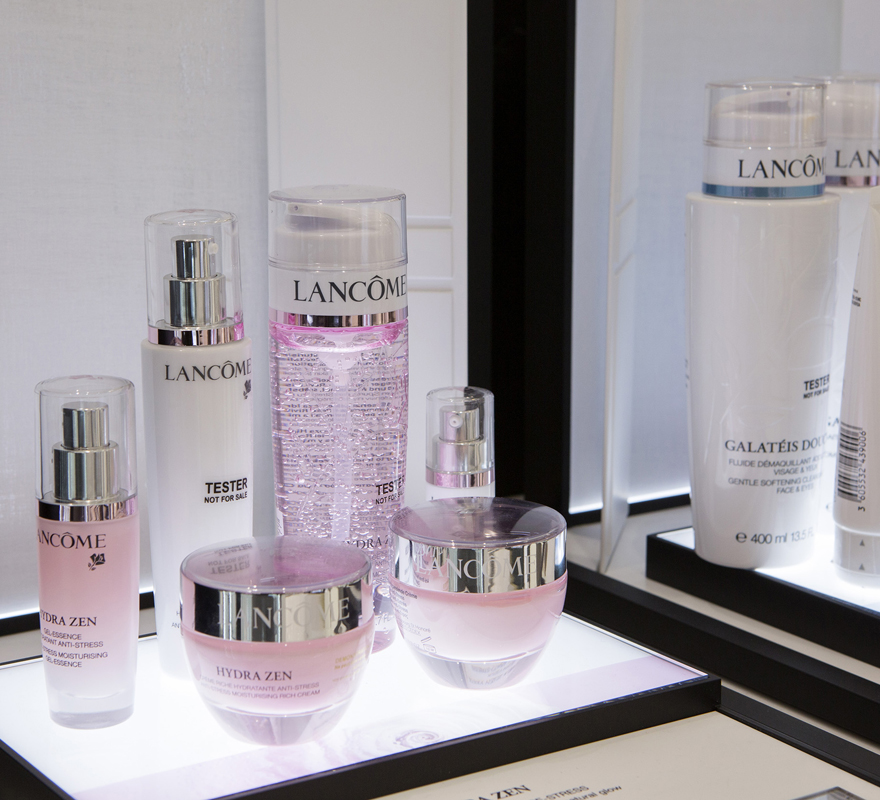 Hydra Zen Anti-stress moisturising Fluid 100ml
Hydra Zen Neocalm Aqua Gel 200ml
Hydra Zen Neocalm Gel Essence Detoxifying 30ml
Hydra Zen Nuit Soothing Recharging Night Cream 50ml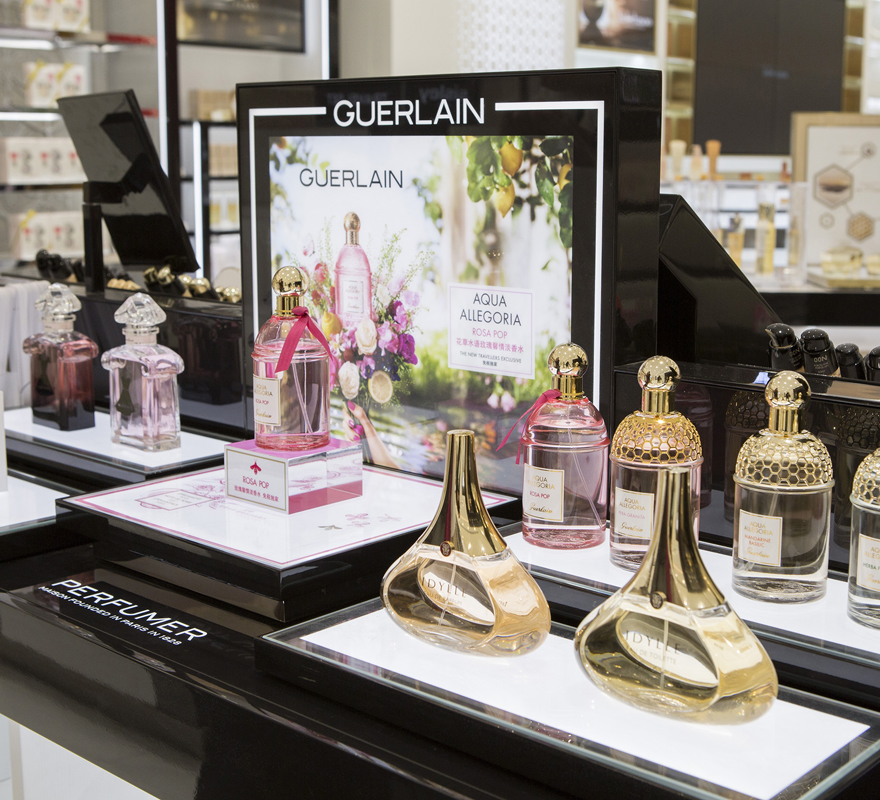 Aqua Allegoria Pera Granita
Aqua Allegoria Limon Verde
Aqua Allegoria Mandarine Basilic
Aqua Allegoria Pamplelune
Aqua Allegoria Herba Fresca
Idylle Eau de Parfum
Idylle Eau de Toilette