Hins Cheung Turns on the Charm and Fun for Suncity Group Presents: HINSIDEOUT HINS CHEUNG IN CONCERT – MACAO at The Venetian Macao's Cotai Arena

(Macao, May 25, 2019) – Hong Kong singer Hins Cheung had The Venetian® Macao's Cotai Arena singing and dancing the past two nights at his HINSIDEOUT HINS CHEUNG IN CONCERT – MACAO.

The concert kicked off with Cheung demonstrating his multi-lingual skills by singing four songs each in a different language. The audience was also entertained when he performed some of his hottest tracks wearing elaborate and whimsical costumes, and covered the songs of several top female artists. Cheung interacted with his fans, delivering great comedy routines to deliver two unforgettable nights.

The audiences enjoyed Cheung's classic hits and saving their loudest applause for one of his famous songs "My Way" which brought the triumphant shows to a conclusion.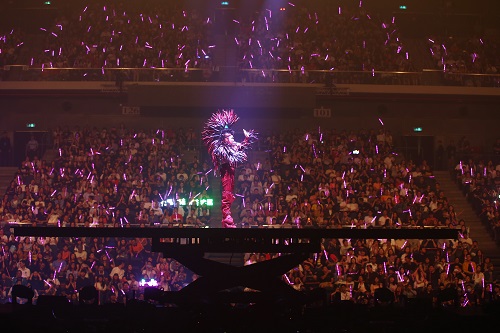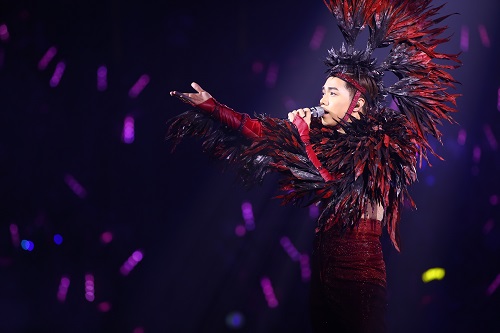 Photo caption: Top Hong Kong singer Hins Cheung entertained The Venetian Macao's Cotai Arena with his HINSIDEOUT HINS CHEUNG IN CONCERT – MACAO.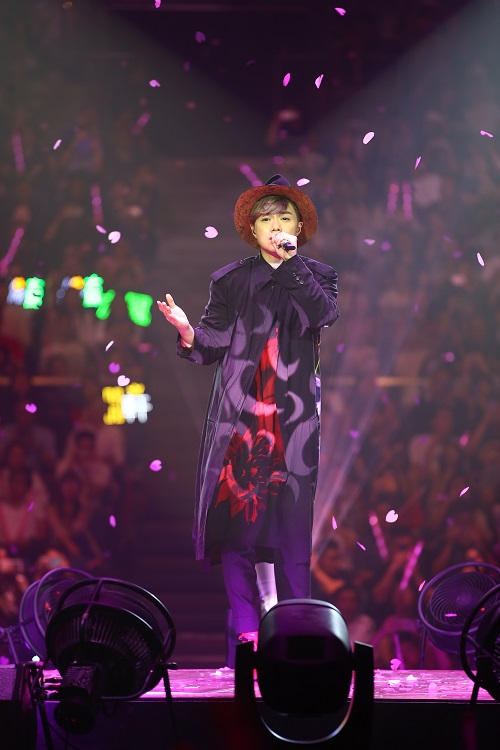 Photo caption: Cheung delivered his biggest hits with one of his famous song "My Way" as an encore.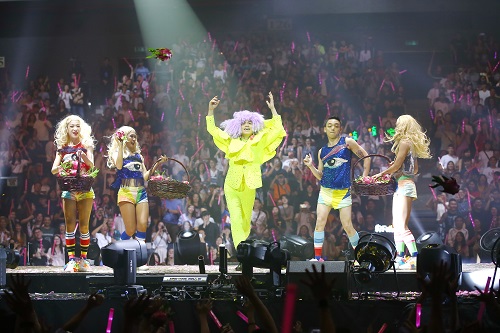 Photo caption: For HINSIDEOUT HINS CHEUNG IN CONCERT – MACAO, Cheung performed some of his biggest tracks wearing a series of creative outfits.
###



Entertainment at Sands China Properties
Sands China Ltd. has a clear vision to establish Macao as Asia's top entertainment destination.

The 15,000-seat Cotai Arena and 1,800-seat Venetian Theatre are the only venues in Asia ranked in Pollstar's Top 100 Worldwide Arena Venues and Pollstar's Top 200 Worldwide Theatre Venues based on ticket sales. Cotai Arena is the top entertainment destination in southern China, hosting the world and region's biggest names in music, sports and awards shows. Superstars frequently choose the venue as the starting point of their Asian tours.

The 1,800-seat, multi-purpose Venetian Theatre is one of the most luxurious entertainment venues in greater China. Featuring ushers in black tie, champagne service, gourmet food and beverage and other unique, premium amenities, it offers an intimate, luxurious and exclusive venue experience. The Venetian Theatre is playing a key role in bringing the best in international and Chinese entertainment to Macao, with a theatre experience like no other in the region.

Sands® Macao's 650-seat Sands Theatre regularly features internationally-renowned singers, performers and artists of the highest calibre. From traditional Chinese-costumed dance to modern performances, everything from Western rock to Cantonese pop is covered.

At The Parisian Macao the 1,200-seat, purpose-built Parisian Theatre offers an elegant experience for world-class entertainment of all kinds, while the latest venue is the state of the art 1,700-seat Sands Cotai Theatre, purpose-built by Sands China Ltd for the Monkey King – China Show from the renowned Beijing Huayan Group, which recently completed a successful two year residency.

Offering world-class diversity and quality, Sands China Ltd.'s next generation of live venues is ushering in a new era of entertainment in Macao.

For information about upcoming shows and events, visit http://en.sandsresortsmacao.com/macau-shows.html and www.sandsmacao.com/entertainment.html